Arkansas Snow Goose Hunting - Guided Snow Goose Hunts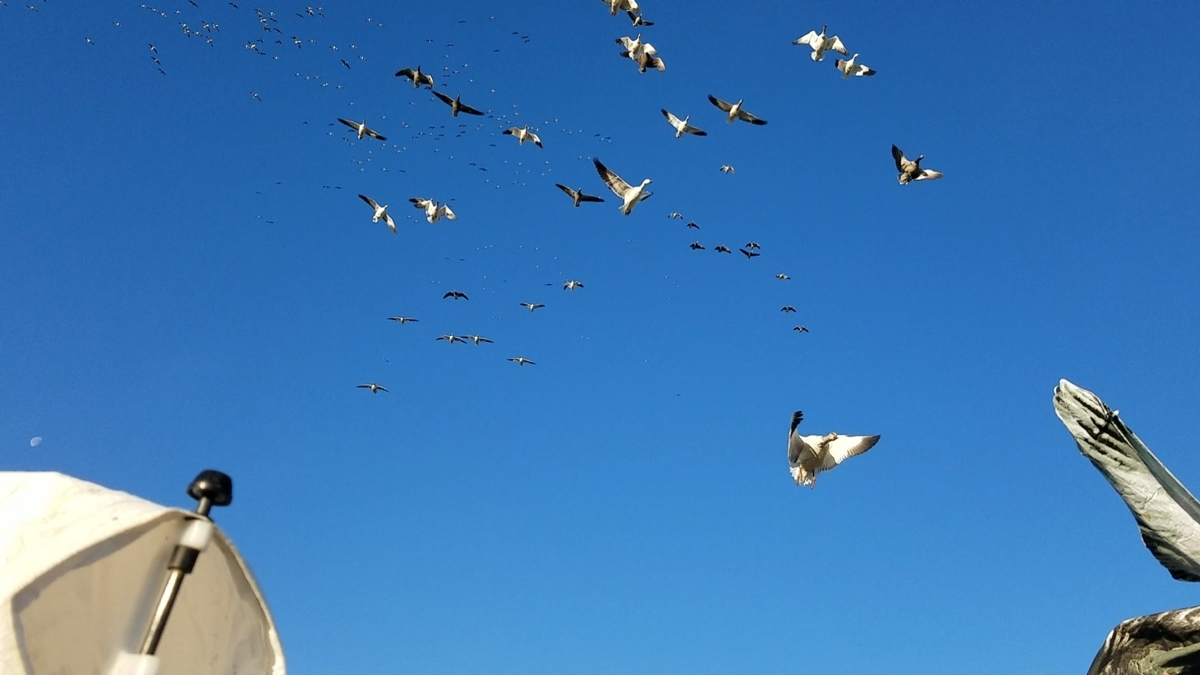 Our Hunt Location
The X-men start our season in Arkansas. We hunt the Northeast area of the state around the Trumann and Tyronza area. We hunt by the Saint Francis Sunken Lands Wildlife Management Areas as this is a major staging area for the start of the northward spring migration. Winter wheat and rice stubble are the primary food sources and our focus area of hunting. We start the season on the opener of Arkansas Conservation season, usually the last Monday of January and hunt through the first week of February.
Arkansas Snow Goose Hunts & Lodging
Our Arkansas hunts are offered in 1 day, 2 day, or 3 day hunts. Our hunts begin with our guides meeting you at the hotel or hunting site. Most fields are within a 10 to 20 minute drive. The X-men strive to hunt all day but if needed we can take lunch breaks or you can bring food along to the field. Hunts begin a half hour before sunrise and end a half hour past sunset. Bird cleaning is offered ($1.50 per bird) or you can clean your own birds.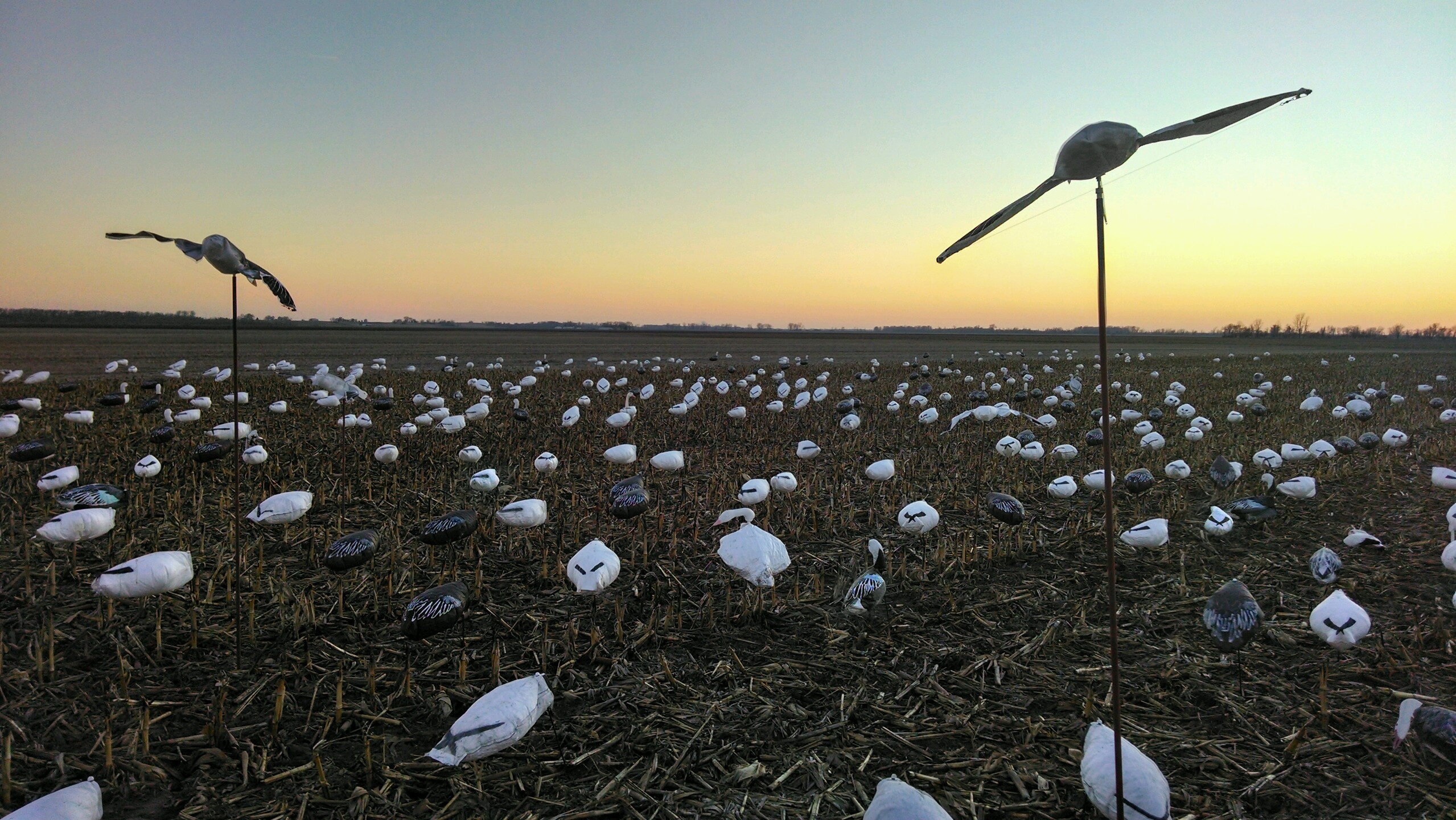 Our Lodging
Arkansas lodging is provided by hotels located in Trumann, Arkansas. Some of the hotels are the Willow Point Inn and the Days Inn by Wyndham. Hotels are usually 10 to 20 minutes from hunting locations.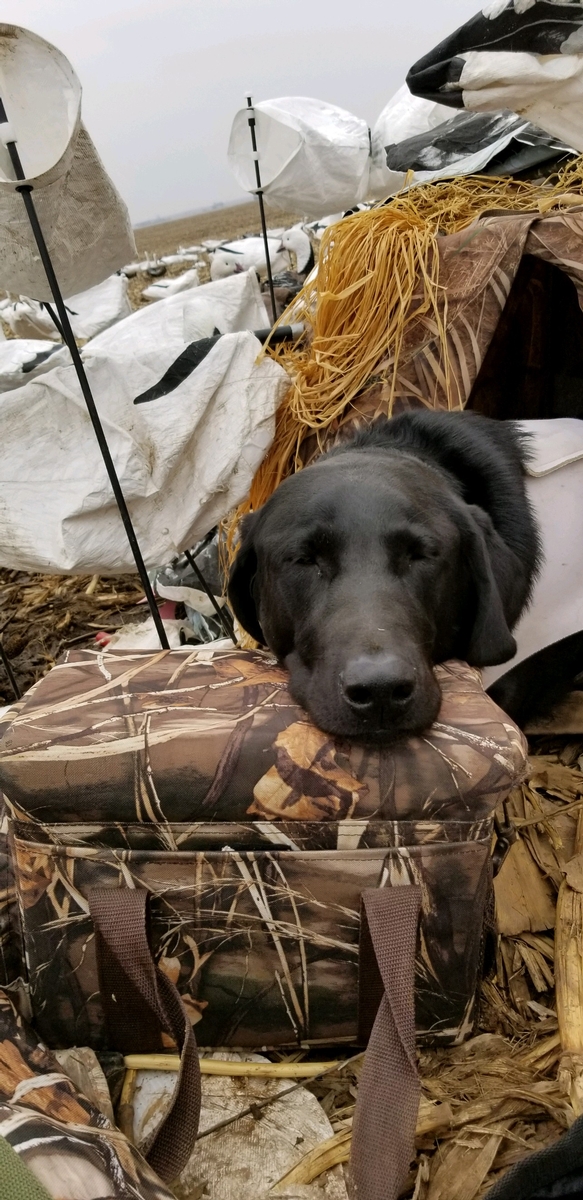 What To Bring
What to bring on your Arkansas Spring Snow Goose Hunt.
Gun: Preferable to bring a 12 or 20 Gauge shotgun
Ammo: 6 boxes minimum (BB,2,4,etc) as it is a smart idea to have at least 2 boxes per day
Spare shotgun in case or problems in field
Cleaning supplies:

Gun cleaning kit
Gun Oil
Cleaning cloths
Clothing: We recommend bringing hunting gear that can be used in conditions ranging from 0-70 degrees. Some key items include:

Facemask/stocking cap (white)
Headlamp
Sunglasses
White clothing
Mud/warm boots
Waders
Coveralls/bibs
Rain gear
Warm gloves
Hand/boot warmers
Foam pad: Helps keep you comfortable when hunting and dry on wet days
Spring Conservation License/Hunter Safety ID
Snacks/drinks
Cooler and trash bags: Are smart to have for bird processing and getting your game home
Arkansas Conservation Order Permit
To obtain your Arkansas permit, click the following link.