South Dakota Pheasant Hunting - Guided Pheasant Hunts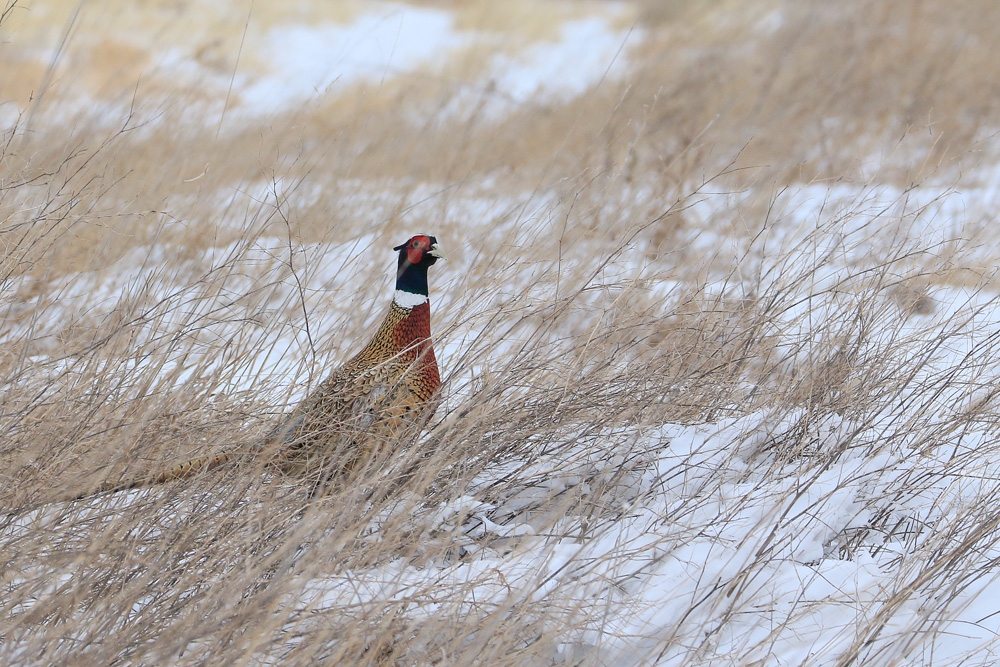 Our Hunt Location
South Dakota is known as the pheasant capital of the world. Hunting birds with the X-men will prove this to you. We hunt some of the best pheasant grounds in Southeast South Dakota. We hunt along the Missouri River near the town of Tabor. Most of the fields we hunt consist of knee high milo and wild prairie grass. This allows hunters to be able to see the dogs working birds and allows for clear shots on birds. We begin to hunt at the start of pheasant season which is in October and go until the end of season.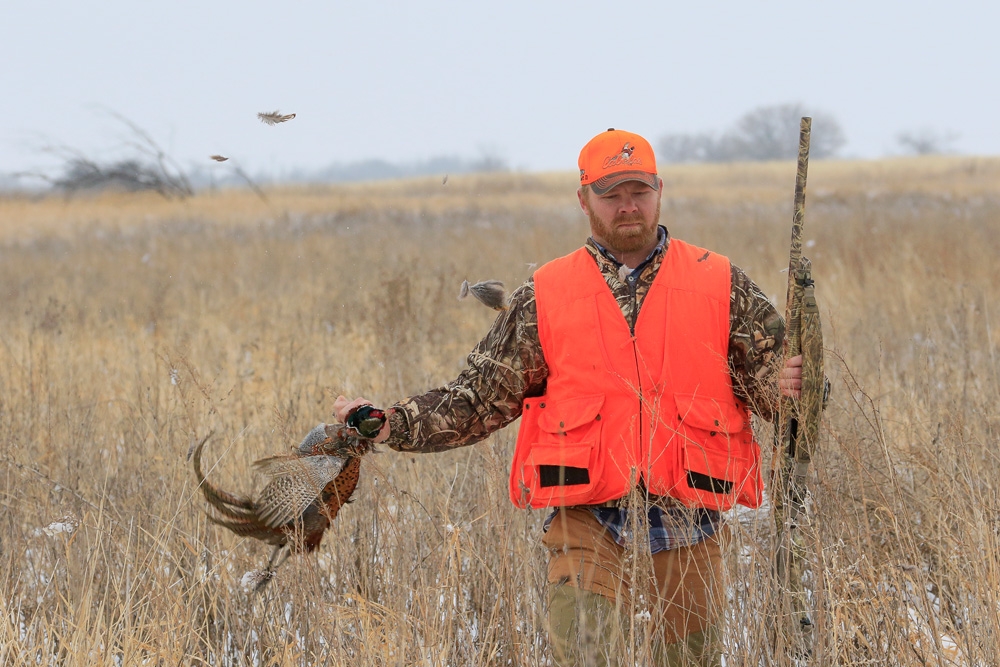 South Dakota Pheasant Season
Our South Dakota hunts are offered in 3 day hunts. We prefer this as it takes in account weather conditions and birds and it ensures that you will have 1 or more good day of hunting. It also allows clients to get their fill of roosters. With a limit of 3 birds a day it is possible to kill up to 9 roosters during our booked hunts. Our hunts begin with your guides meeting you at the lodge or hunting site. Due to pheasant regulations during the first 7 days of the season hunting cannot start until noon Central Time. After these 7 days it is 10 a.m. Central Time. This allows our hunters to start their morning off with breakfast and trap shooting if they desire it. We proceed to hunt for a few hours and then head back for lunch. If hunters haven't gotten their limits we head back out in the afternoon and can hunt until sunset. Bird cleaning is including in your package.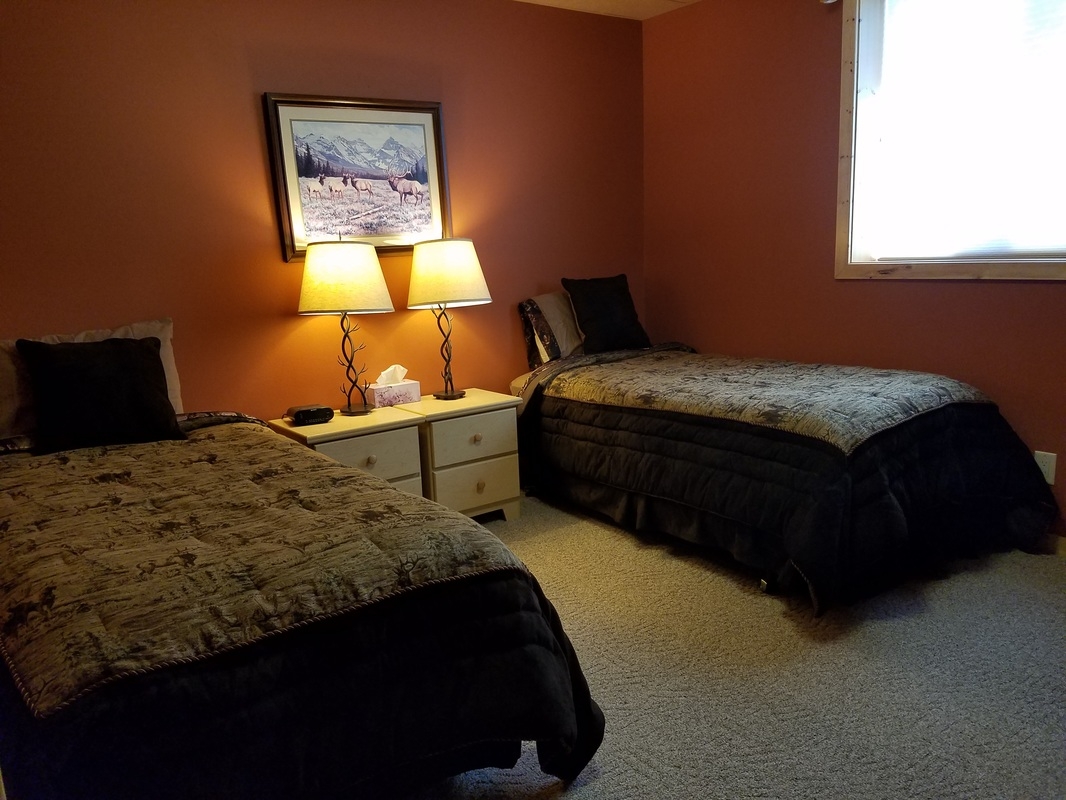 Our Lodging
With breathtaking views of the Missouri River, this pheasant hunting lodge is the perfect venue to relax after a day of chasing South Dakota roosters. The lodge can hold up to 12 hunters and has a spacious living area, large kitchen and 3 full bathrooms. Meals can be provided depending on your group's preferences.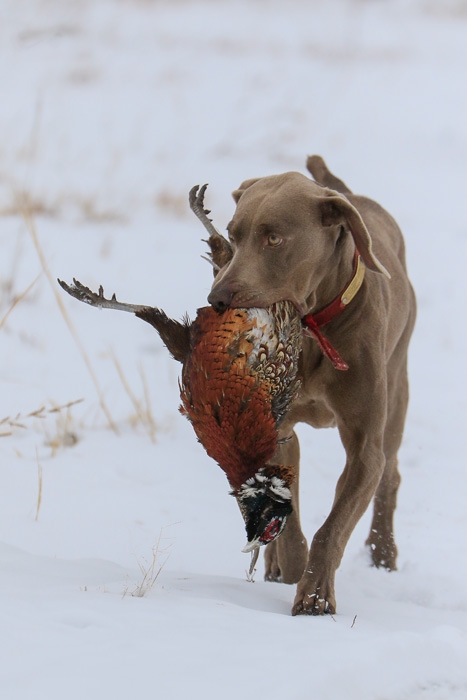 What To Bring
What to bring on your South Dakota Spring Snow Goose Hunt.
Gun: Preferable to bring a 12 or 20 Gauge shotgun
Ammo: 2 boxes minimum (5,6,etc)
Spare shotgun in case or problems in field
Cleaning supplies:

Gun cleaning kit
Gun Oil
Cleaning cloths
Clothing: We recommend bringing hunting gear that can be used in conditions ranging from 0-70 degrees. Some key items include:

Facemask/stocking cap (orange)
Sunglasses/Safety Glasses
Orange clothing
Mud/warm boots
Rain gear
Warm gloves
Hand/boot warmers
Nonresident Small Game Hunting License
Snacks/drinks
Cooler and trash bags: Are smart to have for bird processing and getting your game home
South Dakota Nonresident Small Game License
To obtain your South Dakota license, click the following link.