South Dakota Snow Goose Hunting Lodge
Perched on a majestic bluff overlooking the Missouri River, this hunting lodge is the ideal location to begin an exciting snow goose hunt.
The hunting lodge holds 5 bedrooms and 3 full baths. The spacious living room with a flat screen TV is great for watching the game after the hunt. For groups doing their own cooking, a full-size kitchen that can accommodate to all your needs.
Lodging is not included in the hunt package and is subject to availability.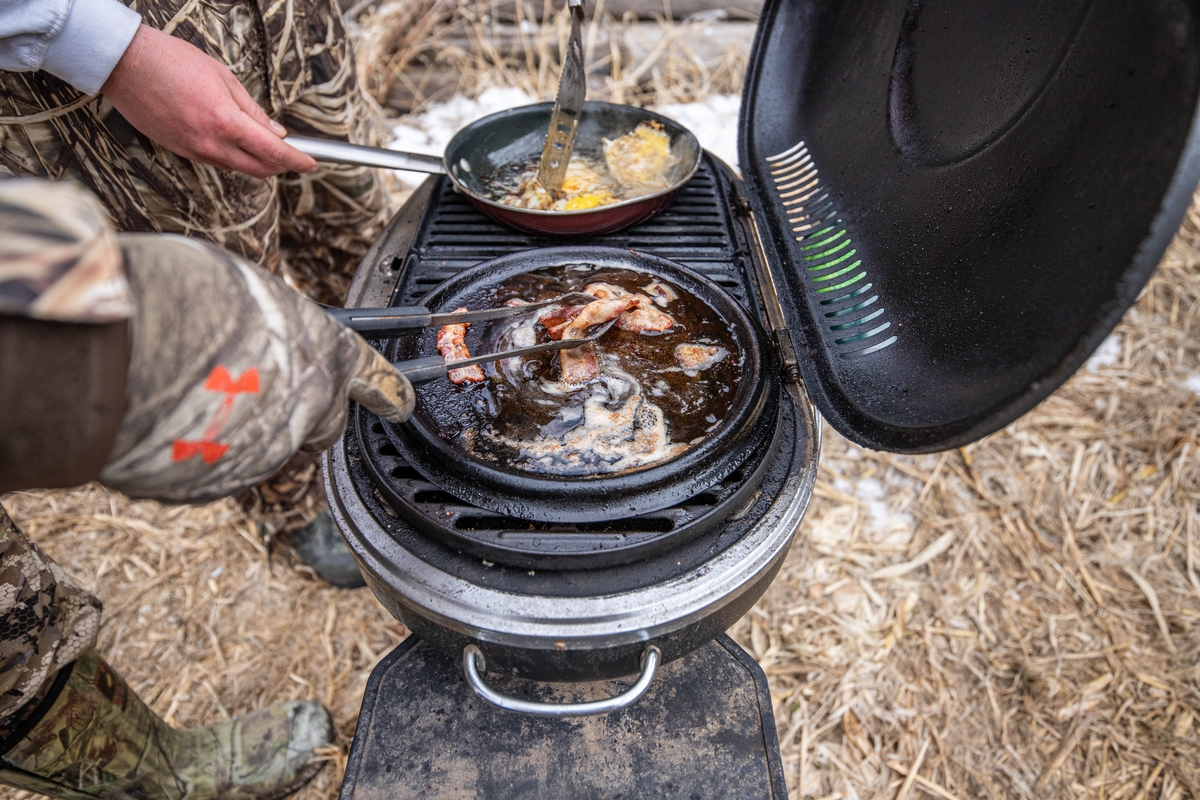 Dining at the Lodge
DIY Dining at The Lodge
For groups that enjoy cooking and want to handle their own food, the lodge has a large kitchen and everything needed to prepare meals.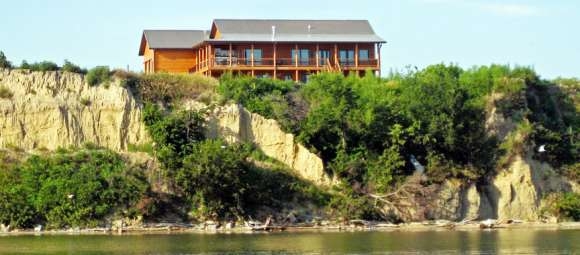 Lodge Amenities
The lodge is very private yet accessible. The ideal spot to relax after a day of South Dakota hunting.
5 Rooms available - Lodge can be exclusive for large groups
Gorgeous views of the Missouri River
Free High Speed Internet
Air Conditioned
Linens provided
Fire Pit
Propane Grill
Modern kitchen stocked with utensils and dish ware
Additional Lodging
If you don't want to stay in the lodge we do offer other affordable accommodations. There is an option to rent a heated yurt that can accommodate up to 6 people. In addition to the yurt, we have campers that may be available to fit your group needs. There are heated showers/bathroom facilities available for use. If lodging is booked, there are 1-2 hotels nearby that can provide accommodations as well.
Additional options:
https://www.airbnb.com/rooms/23546481